The kitchen is one of the most important, if not THE most important room in the house. What was once purely a culinary space, the kitchen has evolved to become a dining space, an entertaining space and even a work space!
The multifunctional nature of the kitchen is often reflected in modern designs, which place equal importance on design and aesthetics as well as practicality for it's original purpose. 
These 5 stylish and on-trend kitchen designs are the PERFECT inspiration for your next renovation.
OPEN SHELVING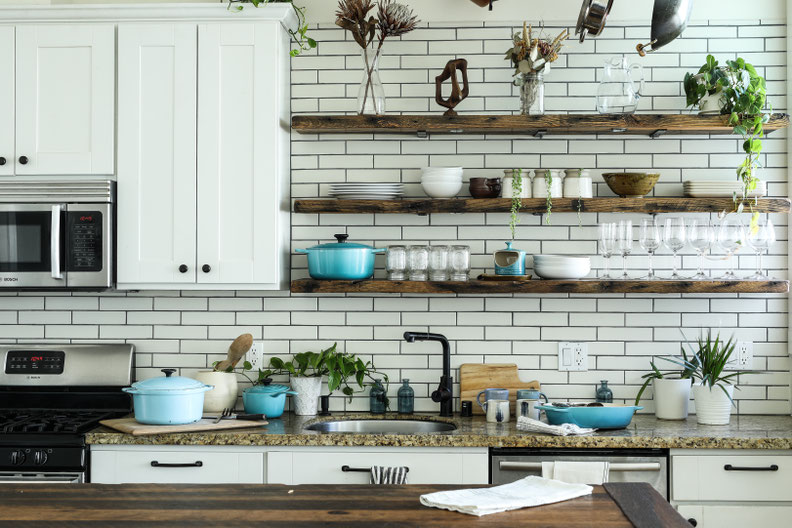 Open shelving has gained popularity over the recent years and it's easy to see why. The simple design feature makes it easy for home owners to put a unique spin on the space. Open shelves are the perfect place to store your special homewares and beautiful crockery which currently live in the dark depths of the cupboard.  
FEATURE SPLASH BACKS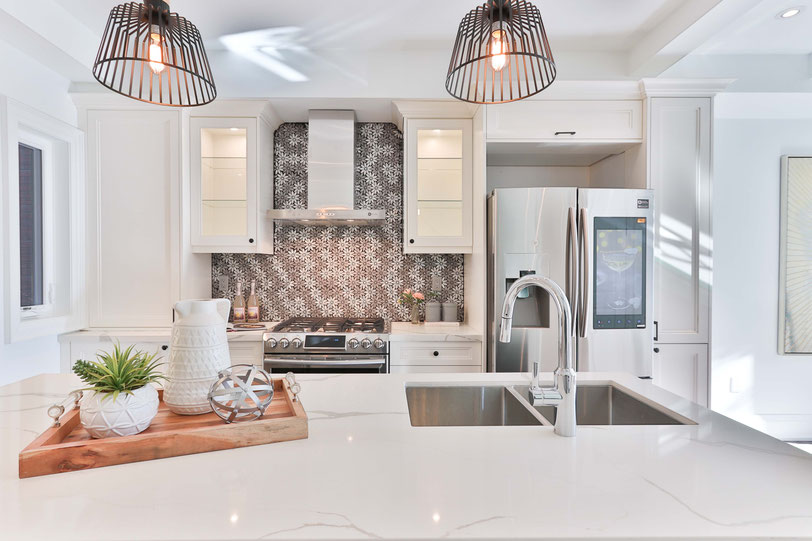 We've all heard of the feature wall, but what about feature splash backs? 
More and more home owners are transforming their outdated kitchens by adding one simple element - a custom splash backs. We're not just talking about having a simple bright coloured splash back either. Everything from oxidised brass, to cobblestones, to brick or marble have become common requests in kitchen renovations.  
INDUSTRIAL DESIGN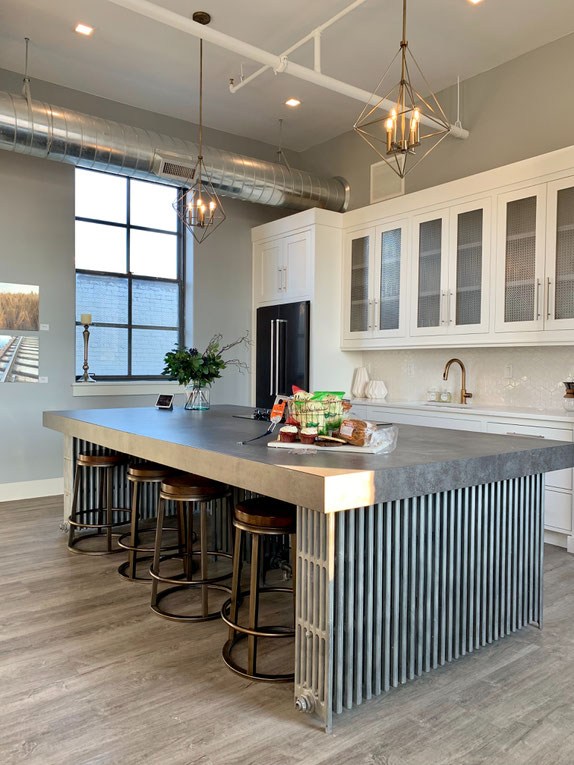 Industrial style kitchens have become the go-to design for those wanting to achieve that NYC loft vibe. The stark and often simple design features create a style that is effortlessly chic. 
Usually featuring industrial raw materials such as uncovered pipes, thick metal furniture and pendant lighting, the design is both elegant and right on-trend. 
INTEGRATED ROOMS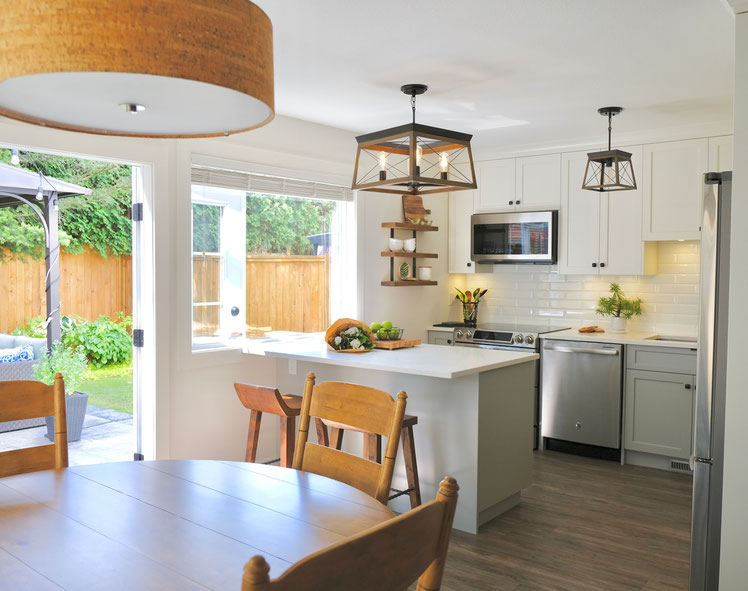 Having the kitchen be a completely segregated room is now a thing of the past. 
Most kitchens now need to serve multiple purposes from a space to cook to a space to work to a space to entertain. Designing your kitchen in a way that it can serve these functions concurrently is a top priority. 
DARK FEATURES 
Many modern kitchens utilise bright and light designs with white cupboards, pine wood accents and the odd splash of colour. However, if you venture to the dark side you will not be disappointed. Darker tones in a kitchen create a space that is sleek, elegant and oozes of sophistication.  A good tip to follow is to pair dark cupboards with lighter flooring. This creates the illusion of a larger and more spacious kitchen. 
Have you seen any designs that you love? Let us know in the comments below. 
For more information on how JAK'S Projects can help you create the custom kitchen of your dreams, contact us here. 
Author: Shannon Aldwell